Help to Buy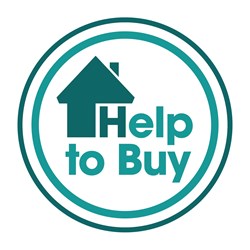 The 'Help to Buy' scheme, introduced by the Government, could make moving to a new home easier AND more affordable.
The scheme is available to everyone, not just first time buyers, and means that you could buy your home with as little as a 5% deposit. The Government will give you an equity loan of up to 20% of the purchase price, interest free for the first 5 years, which helps to make your monthly mortgage repayments more affordable.
Some of our new homes fall within the £600,000 maximum price limit. And best of all, with 'Help to Buy' you'll still own 100% of your new home.
The scheme is already proving to be extremely popular, so what's stopping you?
Start your new home search now
For more information visit the London Help to Buy website.
Eligibility for Help to Buy

It is available to UK citizens and those with a right to remain indefinitely in the country.
It covers full home ownership only, so is not available for shared ownership.
It is available for you to purchase your primary home only, so not for second homes, investment or buy-to-let purchases.
It only applies to capital repayment mortgages, not interest-only mortgages.
Buyers must not be receiving help with their deposit from a local authority or other public body.
HomeBuy agent check required.