Interested in
shared ownership

private sale

properties?

Click the switch below to see this developments shared ownership private sale details

Click to toggle
Prices:
£108,000 - £120,000
40% Minimum share
You can buy a home through shared ownership if:
Buying outside of London: You have a gross household income of no more than £80,000 per annum and you can purchase a property of any bedroom size.
You are a first-time buyer (or you used to own a home, but can't afford to buy one now).
By appointment only!
Call 0300 373 3000 01992 586 501 to arrange a viewing
Am I eligible?
Find out here
Shared Ownership is subject to availability and qualifying criteria.  You may be eligible for this property at New River Walk if:
You have a gross household income of no more than £80,000 per annum.
You are unable to purchase a suitable home to meet your housing needs on the open market.
You do not already own a home or you will have sold your current home before you purchase or rent.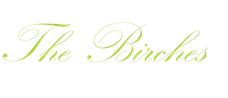 A fantastic collection of 5 two-bedroom apartments and duplexes available through Shared Ownership. 
Hertford is the perfect place to plan your future, a thriving market town steeped in history and surrounded by beautiful countryside. Located in a residential area close to convenient shops and amenities.
It's the perfect choice for first time buyers dreaming of owning their own home as well as for families and mature buyers who want a friendly and welcoming community.
Hertford offers a unique living experience. Situated in close proximity to London and all that the city has to offer, it is surrounded by beautiful countryside and retains the quaint charm of the historic riverside town.
All apartments are available on part buy/part rent basis and priority will be given to people that live or work in the Borough of East Herts.
Swipe across to see more information
Block
Floor
Unit Number
Number of beds
Full market price
Availability

Looks as if there are no properties for this ownership type