Interested in
shared ownership

private sale

properties?

Click the switch below to see this developments shared ownership private sale details

Click to toggle
Prices:
Shared Ownership at Union Square gives you the opportunity to buy a share of your new home, starting from 40%, or more depending on what you can afford. The rest is owned by Network Homes and you pay a subsidised rent on this portion in addition to your own mortgage. There will be a service charge payable to cover the cost of communal maintenance and this includes the buildings insurance.
Address:
Bilton Road
Perivale
UB6 7DE
By appointment only!
Call 0300 373 3000 0300 373 3000 to arrange a viewing
Am I eligible?
Find out here
Shared Ownership is subject to availability and qualifying criteria. You may be eligible for this property at Bilton Road if:
You have a gross household income of no more than £90,000 per annum.
You are unable to purchase a suitable home to meet your housing needs on the open market.
You do not already own a home or you will have sold your current home before you purchase or rent.
Priority will be given to people who live or work in Ealing.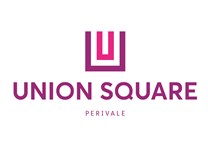 Find a new home and settle down in Union Square, situated in the heart of Perivale. A selection of one, two and three bedroom apartments are available for Shared Ownership. Priority will be given to people who live or work in Ealing. Completion date approx. March 2022.
Just moments from an array of local shops, handy convenience stores. Be part of the wider community with schools, dental and doctor surgeries, places to worship and open spaces. You are spoilt for choice when it comes to transport options. The 297-bus route runs direct to Ealing Broadway or Alperton. 16 minutes' walk to Alperton Piccadilly line tube station or 12 minutes' walk to Perivale which operates the Central line. The development is within close proximity to the A40 and the North Circular which provide quick access to the M4. 
Register your interest today.
Swipe across to see more information
Block
Floor
Unit Number
Number of beds
Full market price
Availability

Looks as if there are no properties for this ownership type